innovate!convention - Conference for Food, Agriculture and Digital Economy 
In recent years, the innovate!convention has developed into one of the leading conferences for the food, agricultural and digital industries in Germany. After the last edition took place entirely online, more than 450 participants met again live in Osnabrück for the first time on Nov. 28, 2021. Thus, after a year's break, the conference once again brought together founders, researchers and farmers from the various industries. A further 2,500 spectators also followed the all-day event digitally via livestream.  
As part of the event, innovate! also honors innovative startups from various industries. Already on the evening before, the startups had to prove themselves in front of the board of trustees at the semi-final in the Seedhouse for the entry into the final. From more than 40 applications, the jury selected the most promising startups for the categories agriculture, food and digital, which were allowed to compete against each other in the final on the big stage.
Against strong competition - VineForecast wins German Agri Startup Award
In a seven-minute pitch, the startups were able to convince the audience of their idea. Via live voting, the viewers chose their favorite. Still completely overwhelmed, we are actually happy to have snatched the German Agri Startup Award for innovative startups in the agricultural sector. With VineForecast, we support wineries in the field with software that covers the entire field operation from intelligent disease forecasts to digital operating systems. VineForecast won against the startup SEAWATER Cube, which wants to counteract the overfishing of the oceans and the increasing demand for fish in urban areas with fully automated container fish farming.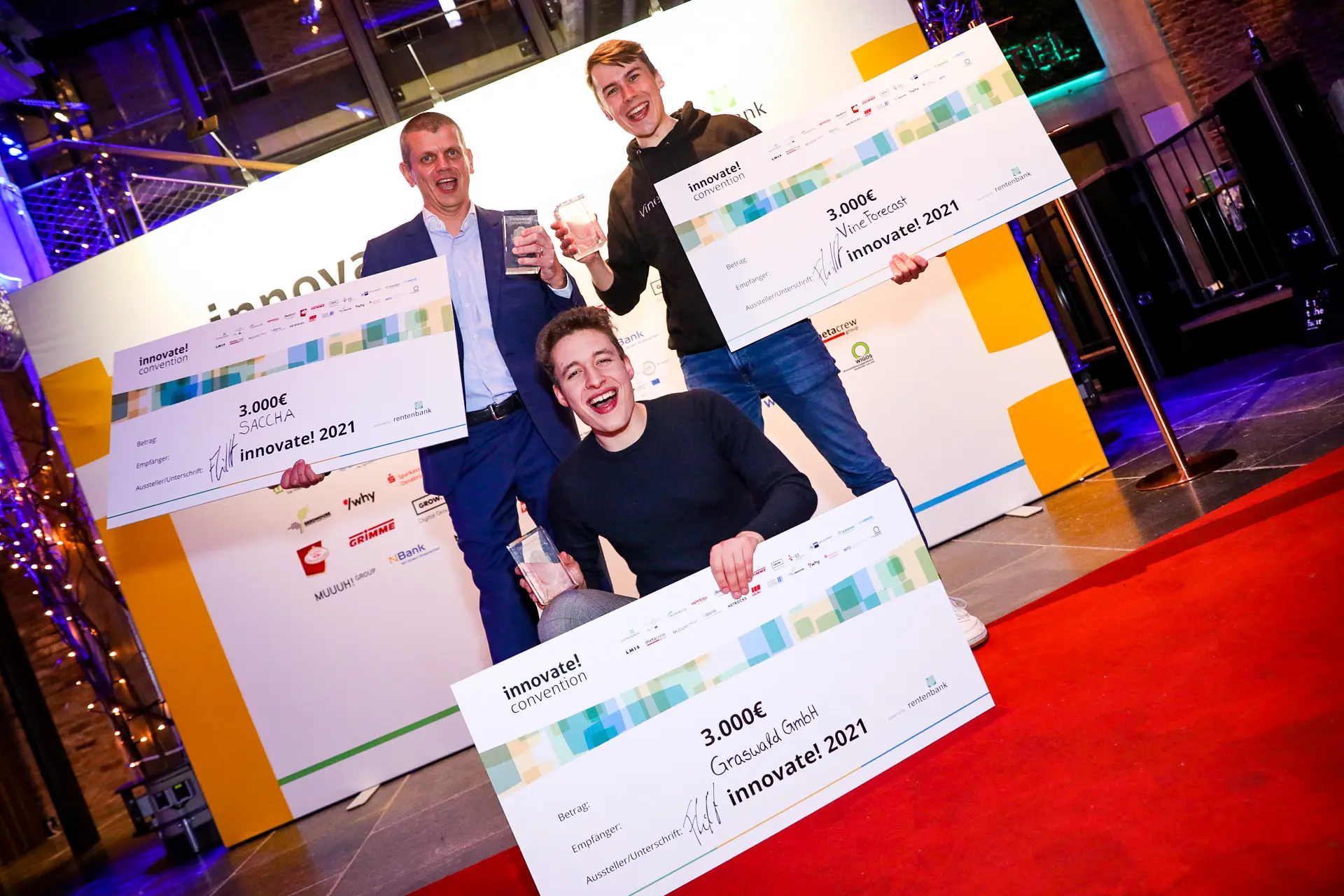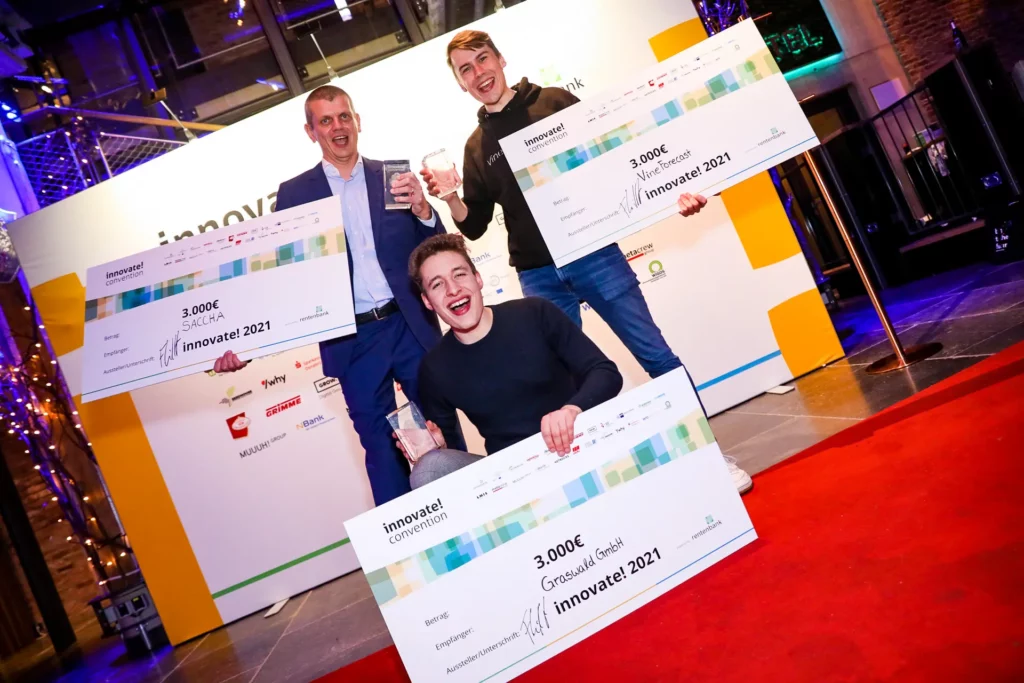 The winners Dr.-Ing. Tomas Kurz of SACCHA (back left), Richard Petersik of VineForecast (back right) and Julius Harling of Graswald (front).
The startups SACCHA and VisioLab competed for the title of best (german) food startup. The latter is developing an intelligent camera system for recognizing food at canteen checkouts that can automatically record menus. The lucky winners, however, were SACCHA. The biotech company uses microorganisms to produce animal-free proteins for the next generation of sustainable food. This makes it possible for consumers to eat vegan in the future without having to forgo important proteins for a balanced diet.
The award of the Digital Innovation Challenge was won by the startup Graswald. The tool makes it possible to bring plants photorealistically into the digital world, so that 3D landscapes can be created for film productions and game programming. Graswald beat out the company Aeon Robotics. The company is developing an AI-based robot that will take over a variety of monotonous industrial processes in the future.