Our vineyard app - Your digital assistent for vineyard work
VineForecast leverages your vineyard operation through digital support. Identify infection risks early, find individual strategy and manage all operations digitally.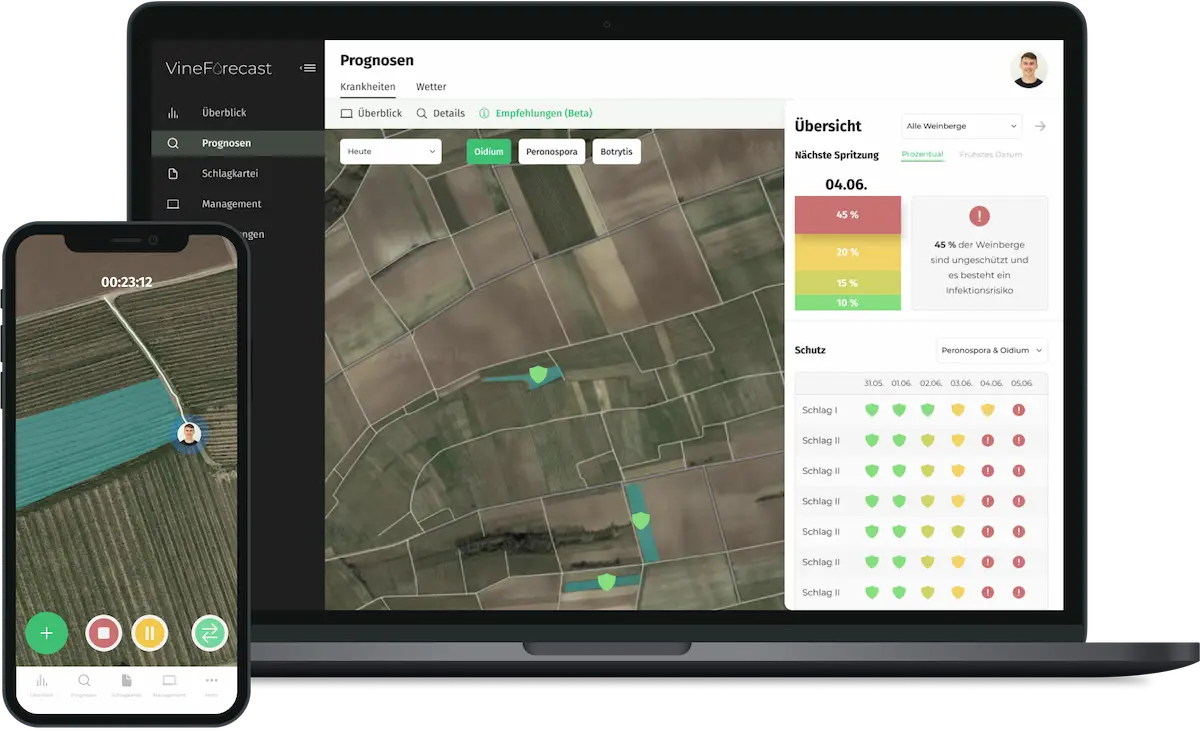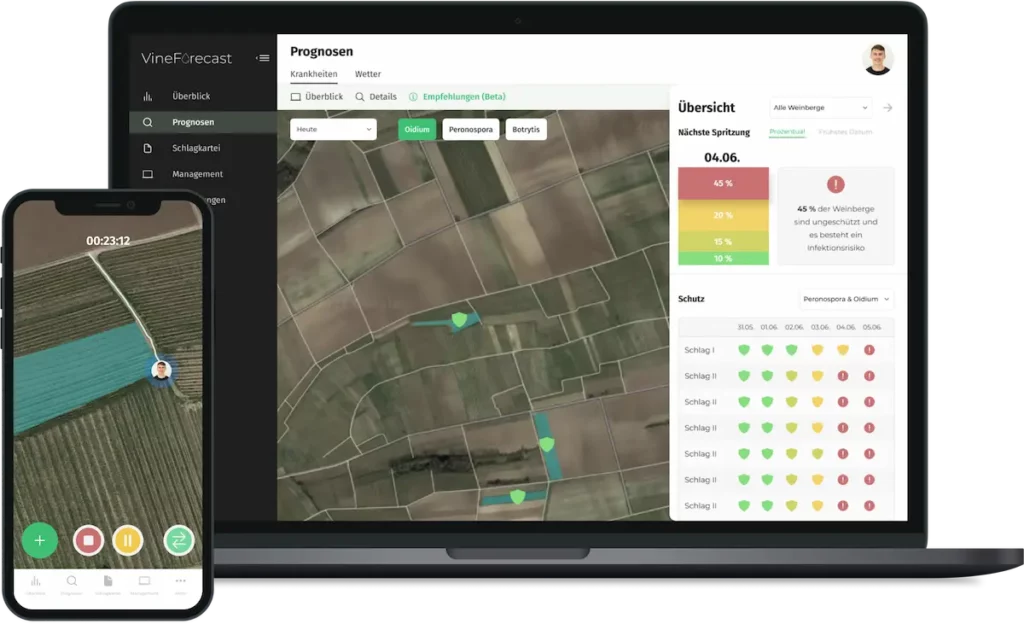 The platform for your vineyard operation
VineForecast lets you focus on decisions instead of gathering information and getting bogged down in paperwork.
Document all work in your vineyards in seconds and save valuable time. With VineForecast, documenting crop protection and fertilization goes from being a painful to an on the fly job.
You know today what will happen tomorrow. VineForecast's intelligent disease forecasts allow you to assess infection conditions for your entire fields and plan crop protection on a data basis for your vineyards.
You always have your operation under control. With VineForecast management, every employee knows when and where he has to complete which task. Where has spraying already taken place? Which vineyards show damage? Who is taking care of them? You keep the overview even in stormy times.
How many weather apps do you already have on your phone? VineForecast automatically compares 40 different weather models per vineyard for you and condenses this data into a comprehensible winery forecast including information on forecast reliability. Instead of comparing weather apps, you now get all important information quickly and easily via one channel.
Testimonials from colleagues
We are very satisfied with VineForecast because it helps us to manage and protect our vineyards in the best possible way. The team always helps us quickly when we have questions! #keepgoing
Max Günster
Winery Lorenz & Sons, Nahe
"I use the app regularly during the season to make crop protection decisions based on sound data. In addition, I can help build up a data collection that can be used to further develop forecasting algorithms."
Dr. Henning Harth
Winery Harth+Harth, Rheinhessen
"VineForecast convinced me with the individual disease forecasts. I received the forecasts easily and quickly via the web app for my own vineyards. I am very satisfied with the quality of the predictions and the preparation of the data."
Lutz Hommes
Winery Hommes, Moselle
"A clear and constantly improving app for documenting the work and spraying that needs to be done in the vineyard. The combination between the weather and plant protection measures are very helpful for me as an organic farm when deciding on possible spraying dates."
Nicolas Schmit
Maison Viticole Schmit-Fohl, Luxembourg
"VineForecast is a really intuitive and easy to use program for computer and mobile. I was also convinced by the applicability in terms of resistance management of active ingredients. I am following the further development of the app with great excitement."
Dr. Manfred Lindicke
Lindicke Winery, Saale-Unstrut
Forecasts for your entire vineyards
Weather influences almost all decisions and activities in the vineyard. VineForecast helps to keep an eye on weather and disease development centrally via one platform.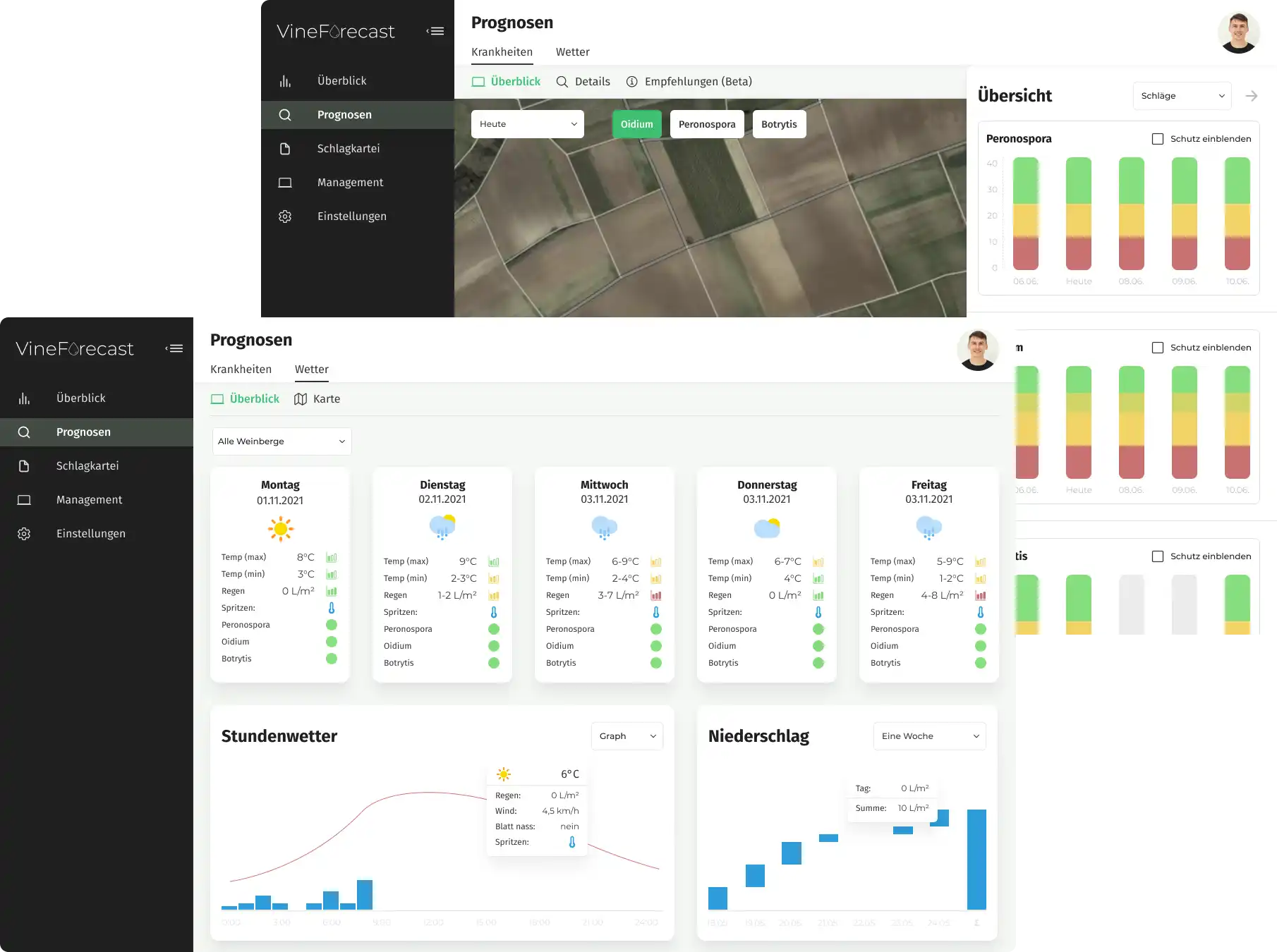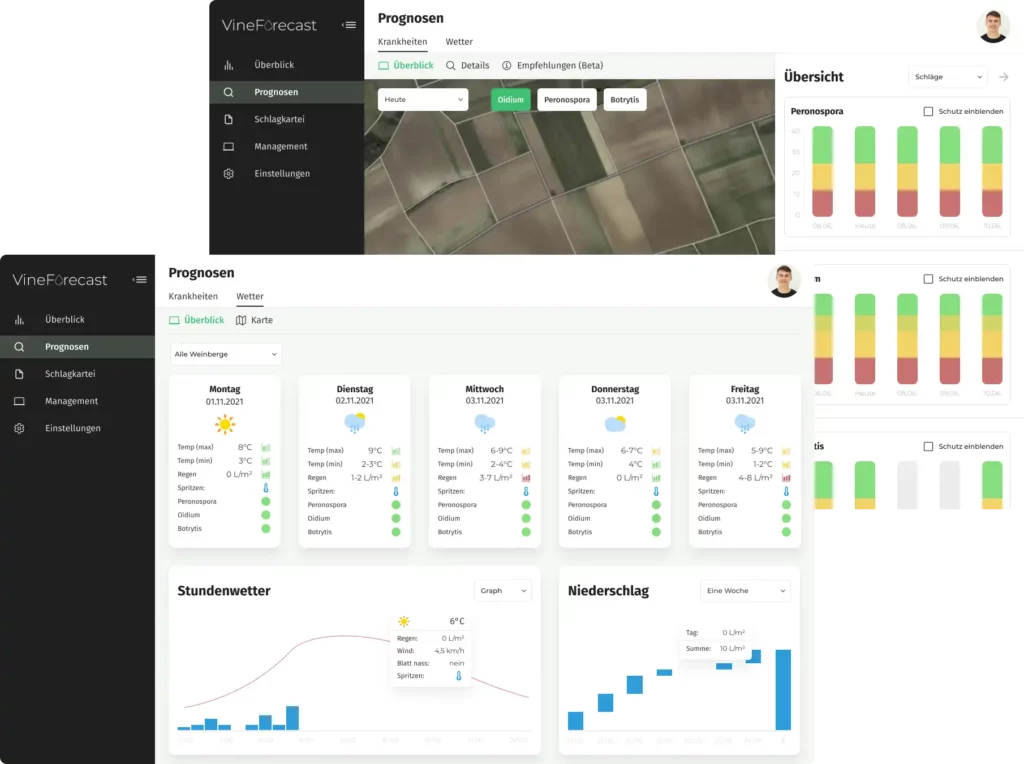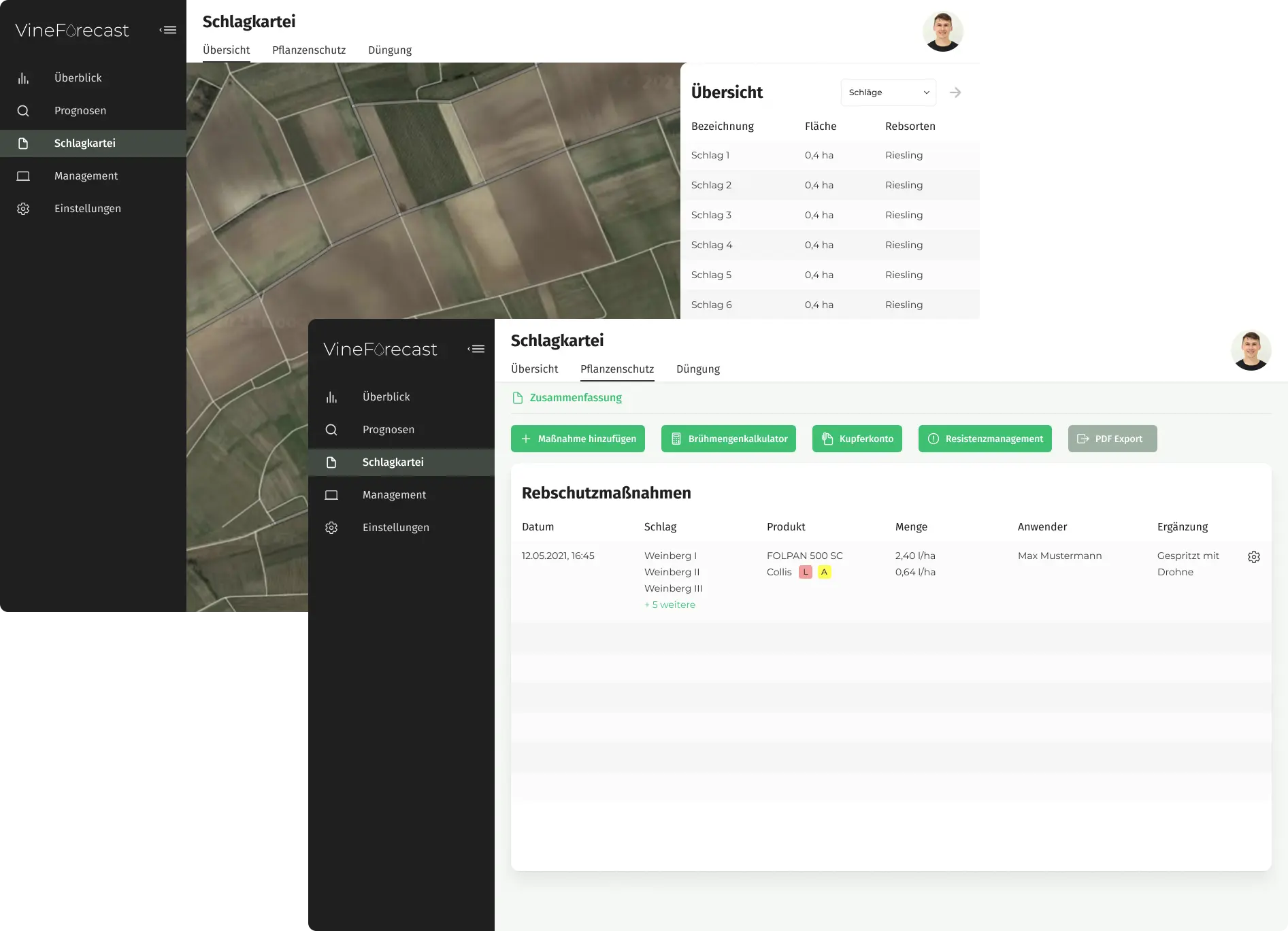 Digital field record - administrative basis
Thanks to the simple visualization via the map, you always keep track of your vineyards. Document plant protection and fertilization measures in just a few clicks for the entire farm and save valuable time.
Our viticulture app allows easy management of all work in the vineyard
Organize your vineyard digitally and manage all pending tasks on a central platform. Record damage via GPS, pre-plan tasks, assign responsible persons and track all activities in the vineyard.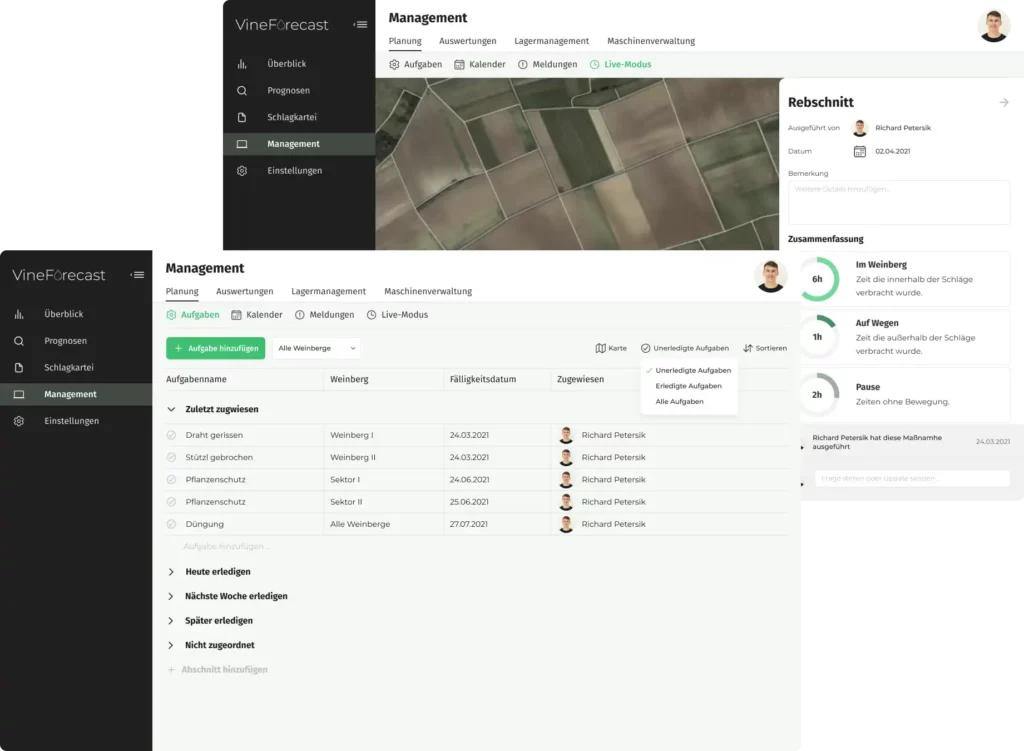 Flexibly assemble your individual vineyard operation software
Every winery has different requirements and needs. Therefore, we offer you the possibility to compile a software entirely according to your needs.
Climate physicist, developer and business economist
We are a team consisting of climate physicists, software developers, agricultural scientists and business economists. With us, development takes place as a team. Our customers have been at the center of further development since the beginning and can actively participate in deciding what happens next. Together we want to contribute to an efficient and sustainable management of your vineyards!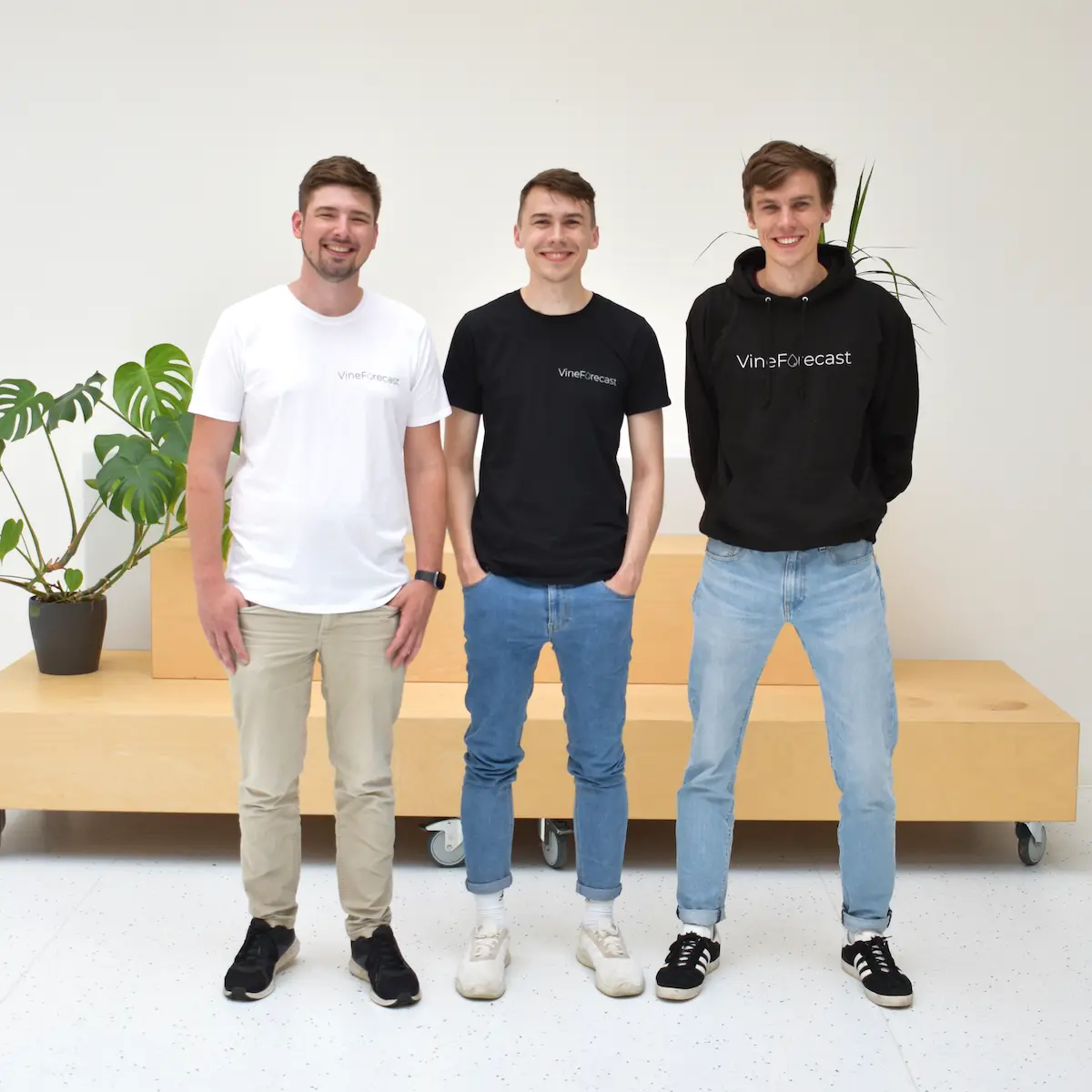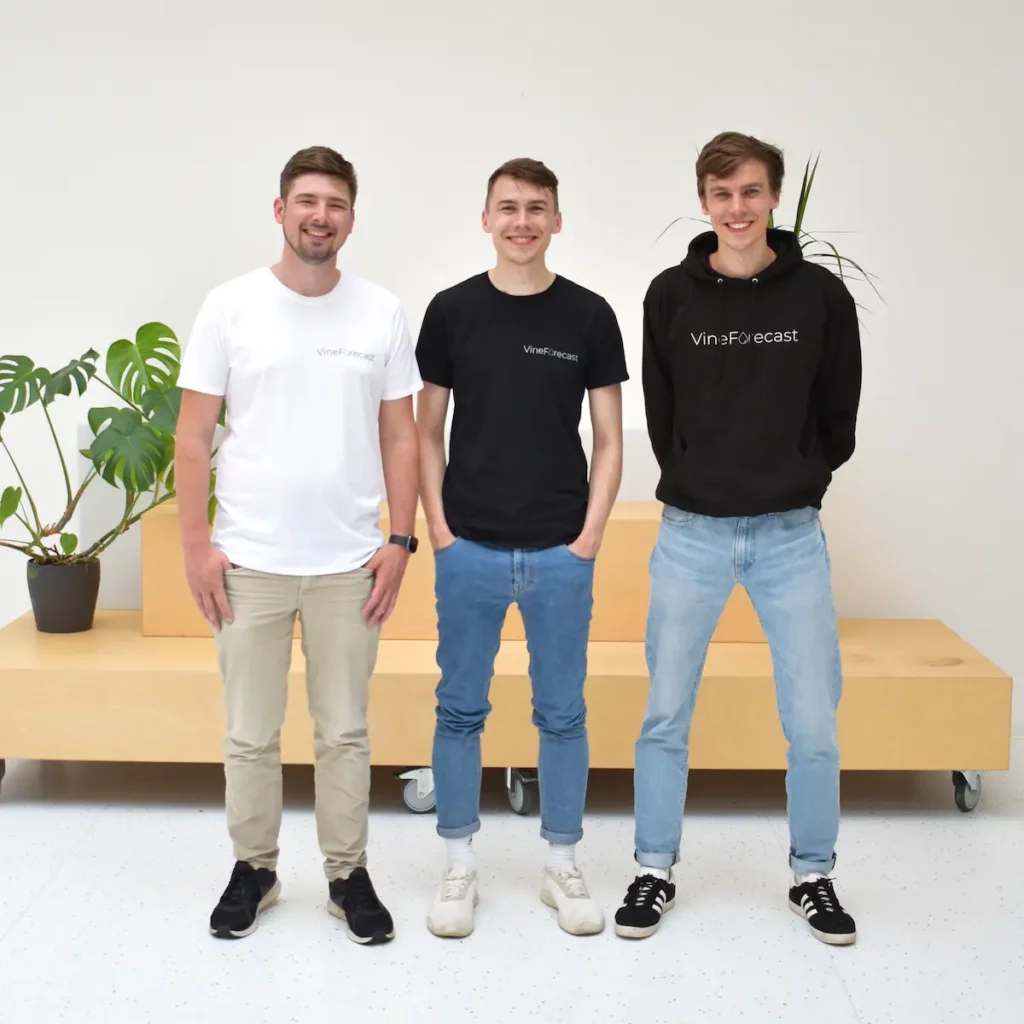 Here you will find answers!
Fill out the contact form and we will get back to you within 48 hours.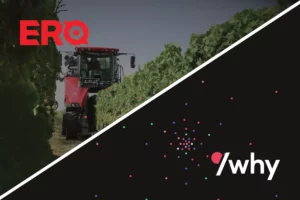 Now on board with VineForecast: Germany's largest viticulture equipment manufacturer ERO and software developer slashwhy!
More »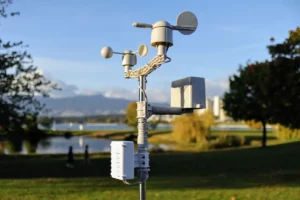 Why don't you need to own a weather station for an accurate forecast? In our last blog article we
More »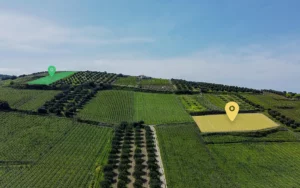 VineForecast creates forecasts for each vineyard without the need for weather stations in the vineyards
More »