Forecasting system for your entire vineyards
VineForecast forecasts create disease and weather forecasts for each of your vineyard's individual lofts.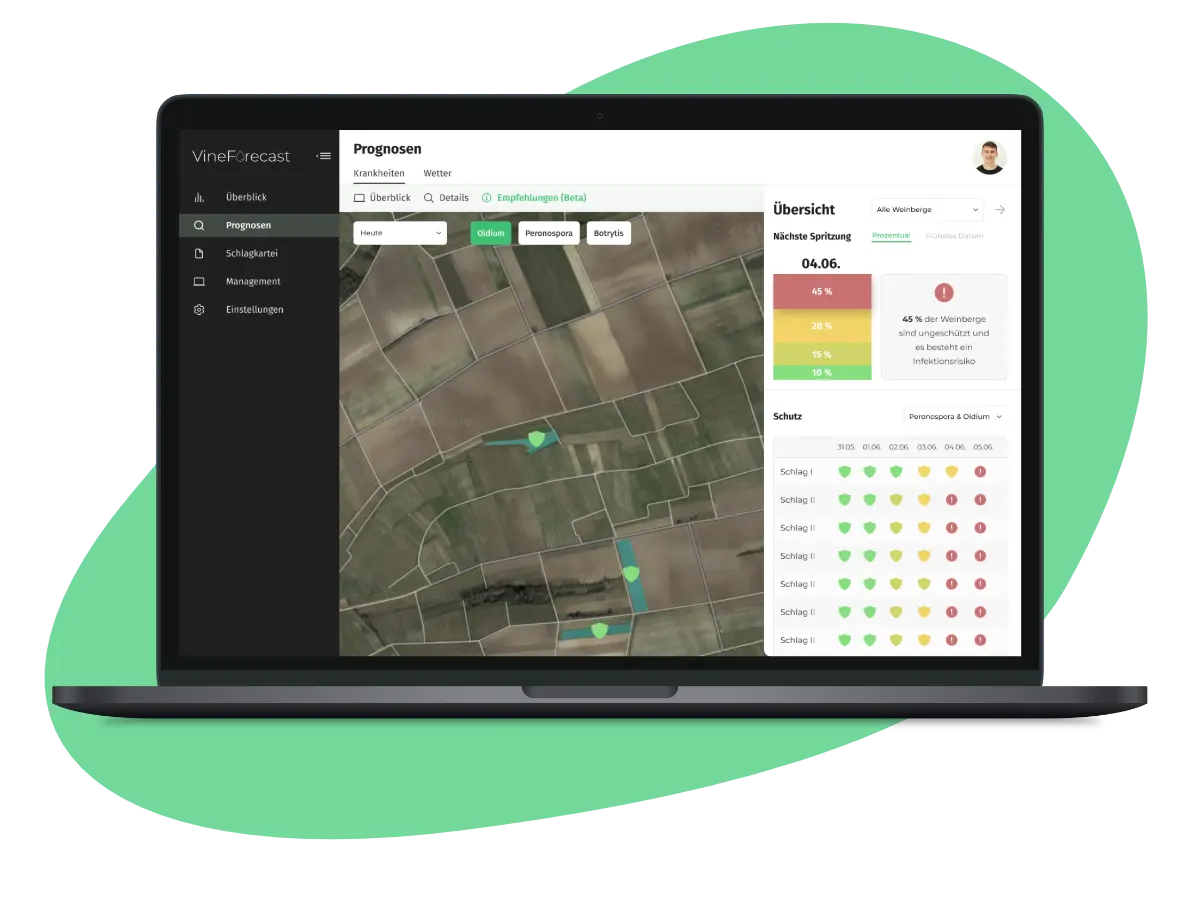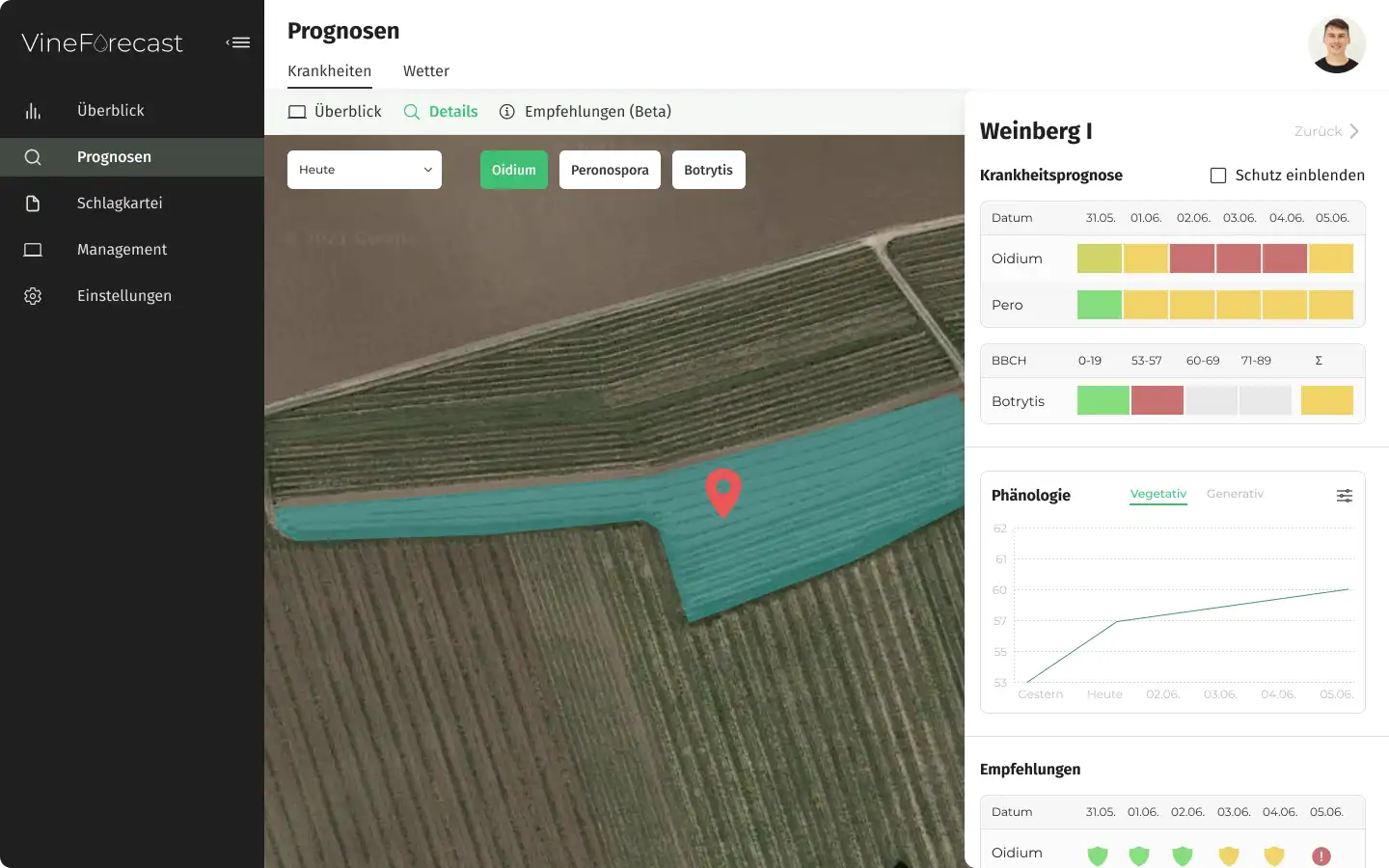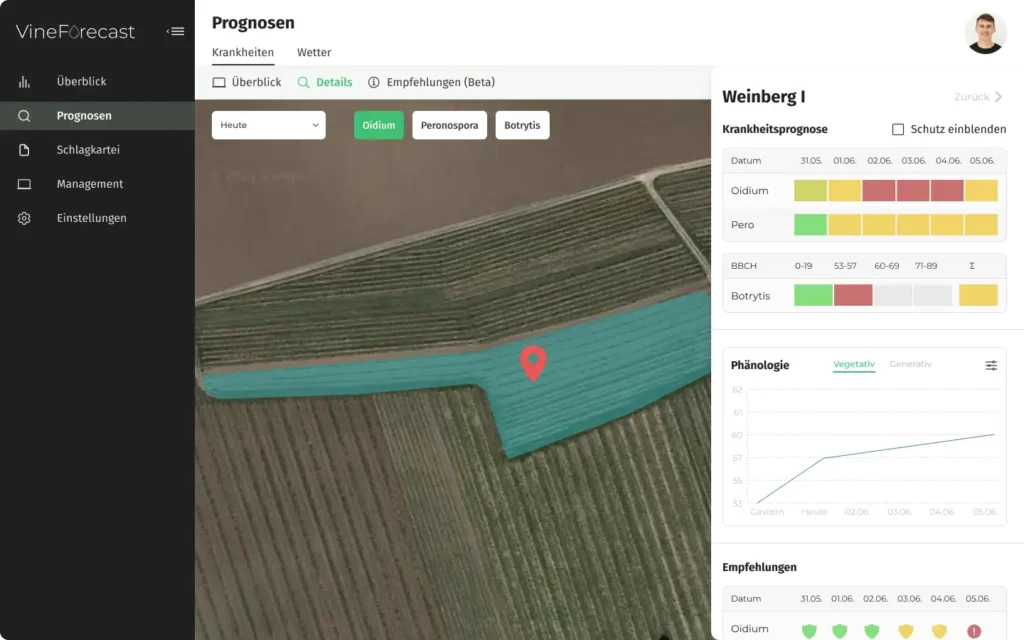 Infection forecasts calculated for each vineyard
Modeling of infection conditions
Infection conditions for Downy and Powdery mildew are modeled for each individual vineyard (gray mold coming soon!).
Phenological development for different grape varieties
VineForecast uses different growth models of grape varieties to calculate the current phenology.
Recommended action (beta)
Get information about how long your vineyards are still protected. Regular use of VineForecast will constantly improve the recommendations.
High quality even without weather stations in your vineyards.
No weather stations are needed to implement the forecasts in your vineyards. You can simply create your strokes on the PC or smartphone and immediately obtain all forecasts.
Customized weather analyses for optimal decision making
Comparison of different weather models
40 weather models are automatically compared 2x a day by VineForecast for each of your vineyards. Spare yourself the comparison of different weather apps.
Precipitation analysis per vineyard
Per vineyard, VineForecast measures precipitation based on radar measurements (Germany only). Filter how much precipitation there was in which period.
Spraying weather for each vineyard
For each vineyard, VineForecast analyzes conditions for spraying. Find optimal spraying times for the next application.