Efficient farm management tool for wineries
With VineForecast Management, everyone knows what needs to be done, why and how. Always keep the overview in your vineyards.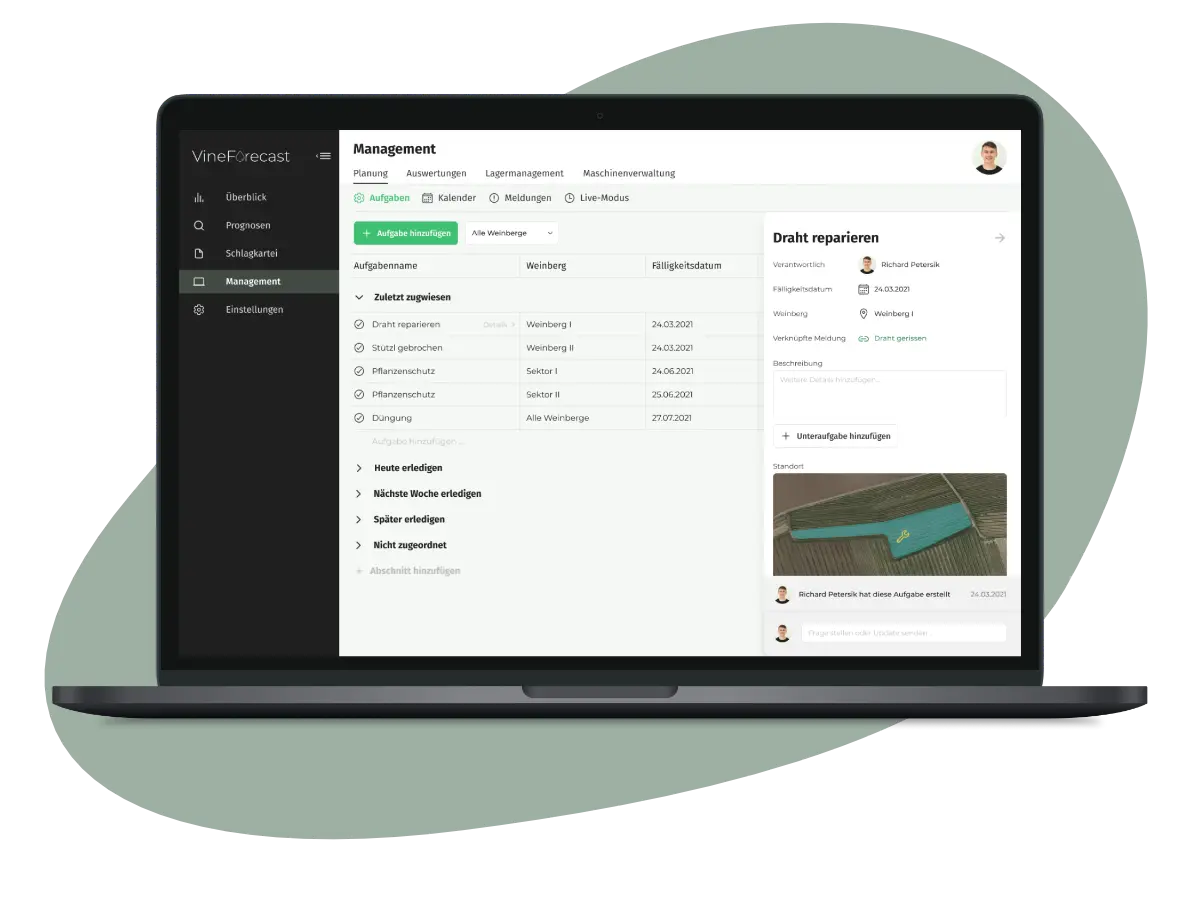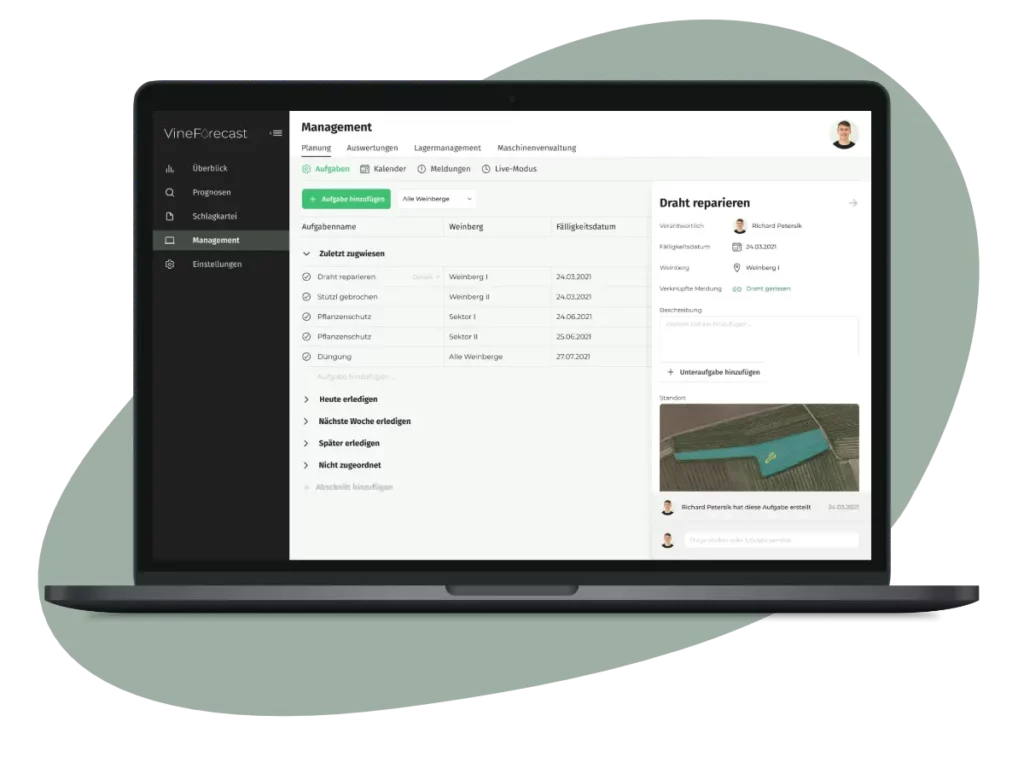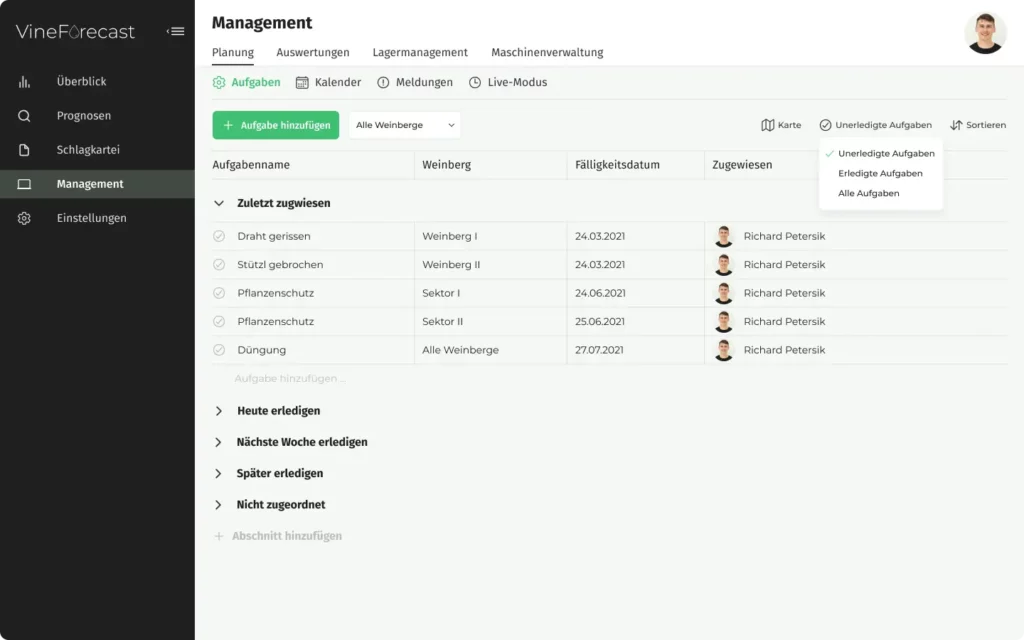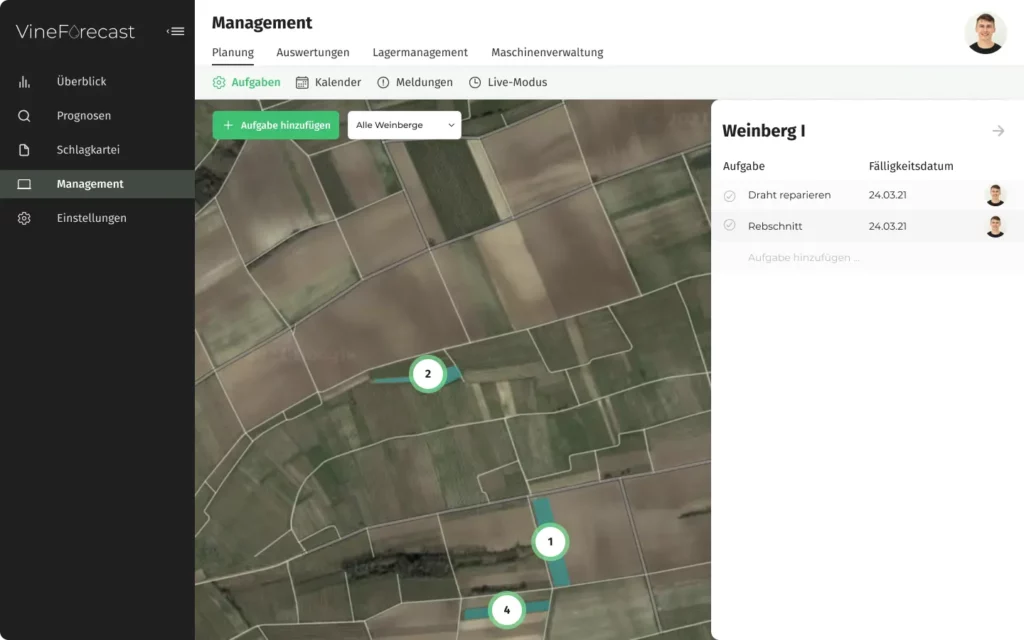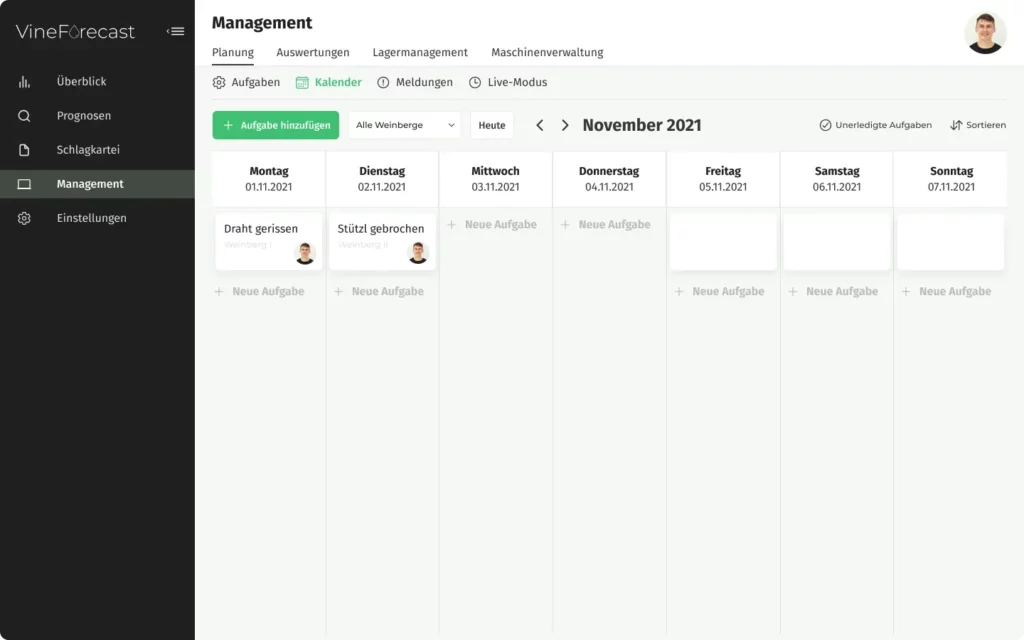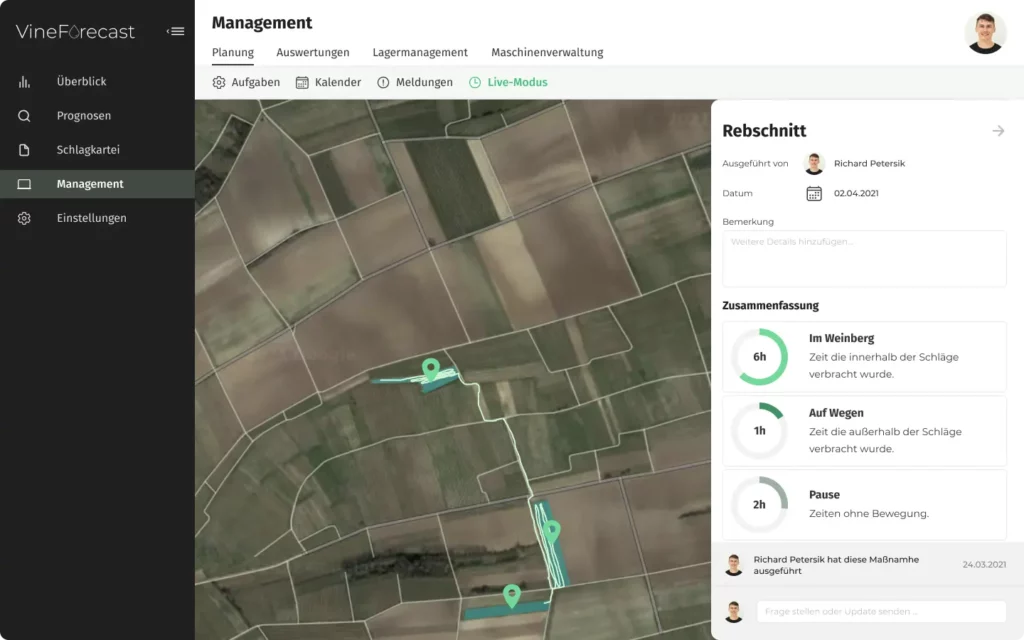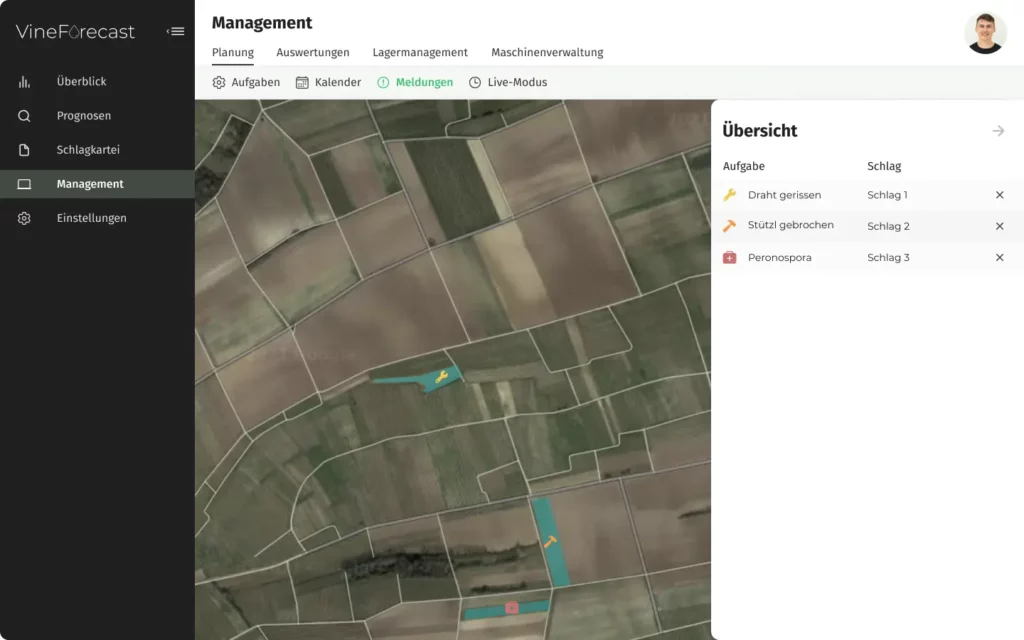 Organization tool for the entire operation
Assign tasks to your employees so that everyone knows when they have to do which task where. You keep track of completed and pending tasks.
Each employee can document discovered damage so that no broken pile or cracked wire is ever forgotten again.
Track activities in the vineyard to know how long is needed for which task. Uncover problems and increase your planning efficiency.