Farm Management App for Viticulture - VineForecast
When working in the field, the entire team should always know about the tasks at hand and have an overview of the current work progress. With VineForecast Management, our farm management app, everyone knows what needs to be done, why and how. This way, you always keep an overview of your vineyards.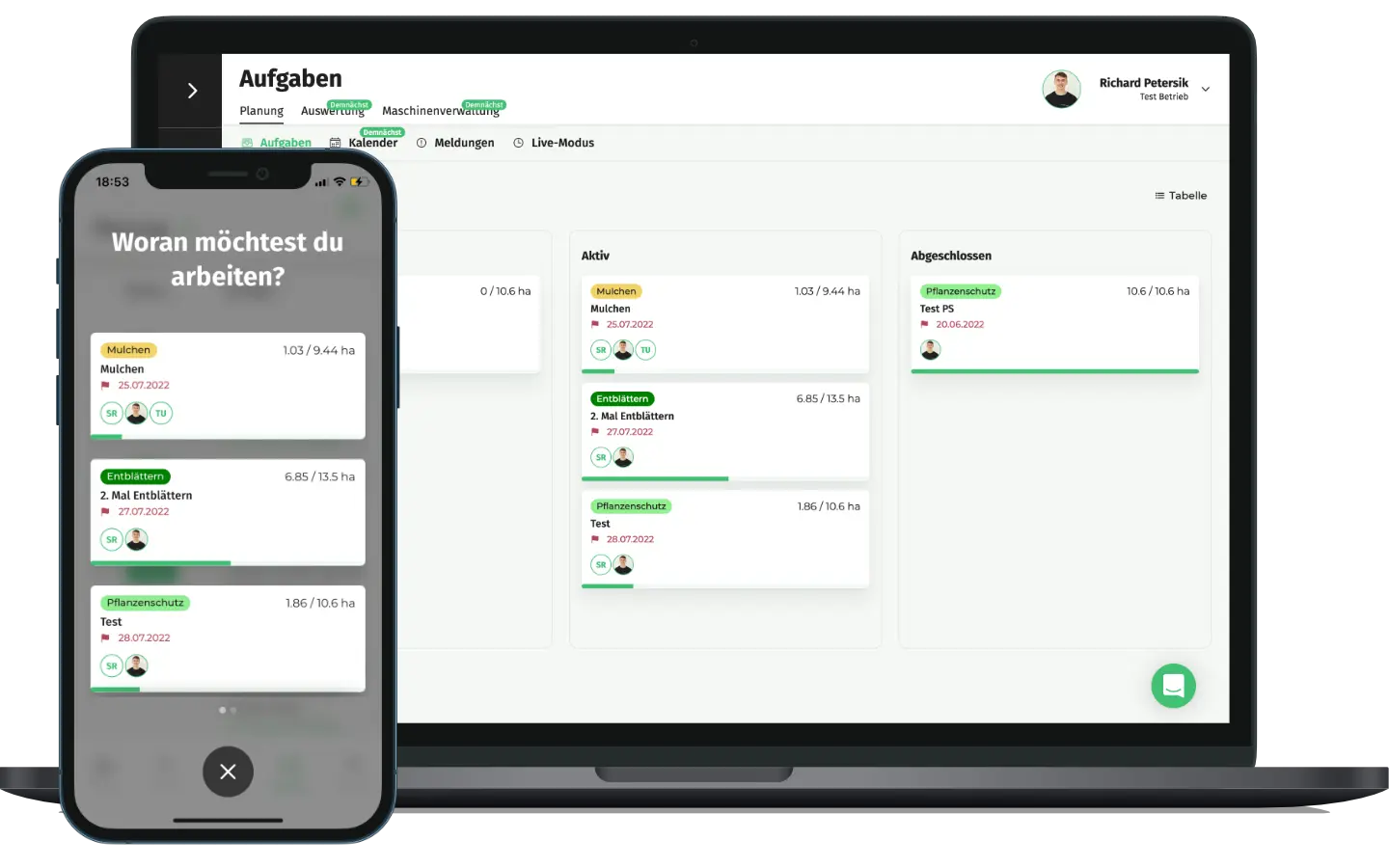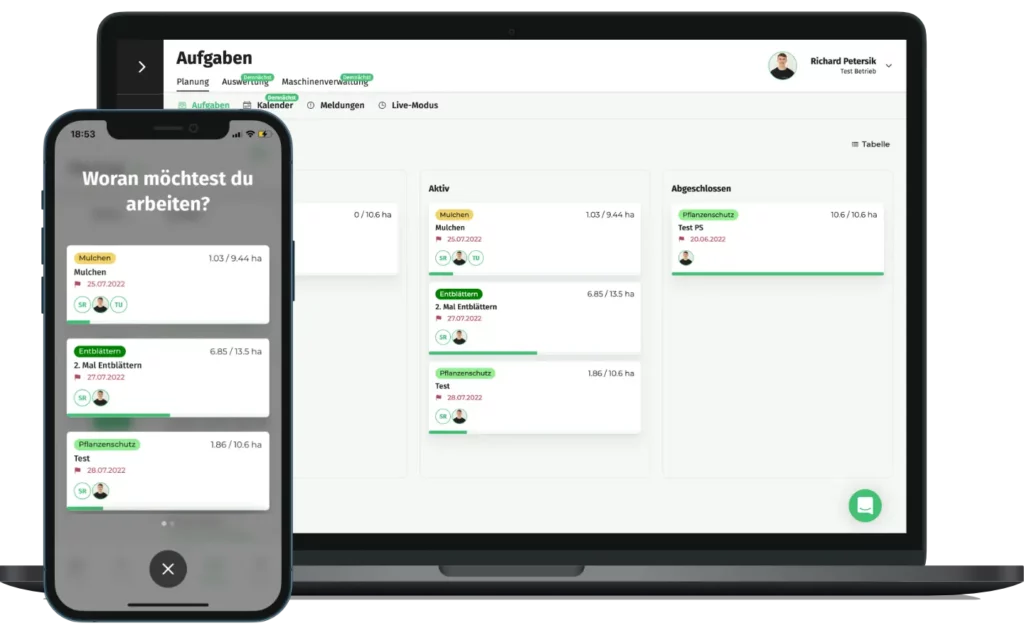 Efficient farm management tool for wineries
Replace tedious pieces of paper, lists and overviews with digital software that you can easily carry with you on your smartphone or laptop and get all important information bundled in just one place.
Simply download our Farm Management App to your smartphone and receive all important information in time and share it easily with the whole team. Our app offers the advantage that you always have access to the latest data, completely independent of your location, and can therefore work very flexibly. All employees and payroll companies also have individual access rights to the app, so that everyone only sees what they are supposed to see.
Our Farm Management App, the organisation tool for the entire farm
With our Farm Management App you have the possibility to view and manage all tasks bundled in one place, to enter messages and to track current work live. With our Farm Management App, no vineyard will be missed or work forgotten and you will reduce the time spent coordinating your team.
The Farm Management App makes work coordination an easy task. Assign tasks to your employees so that everyone knows which tasks need to be done when and where. You can keep track of the work that has been done and the work that still needs to be done in the vineyard.
You'll never lose track of damage in your vineyards again, because every team member can record discovered damage via GPS mobile, so no broken stake or snapped wire will be forgotten again. 
All employees can access documented damage and navigate to the GPS location via the Farm Management App. In addition, all team members can quickly mark damage as repaired via a simple checklist. With VineForecast, save valuable time that you would otherwise have spent searching for damage and coordination.
Facilitate the coordination of work in your vineyards between all team members by editing activities in the vineyard in live mode. Live mode keeps everyone informed of the current work progress and allows them to know where everyone is at any given time.
Navigate yourself to the desired vineyard directly in the app. Using the GPS coordinates of your land, our Farm Management App will guide you and your team directly to your vineyards and save you valuable time in coordinating your team's work.